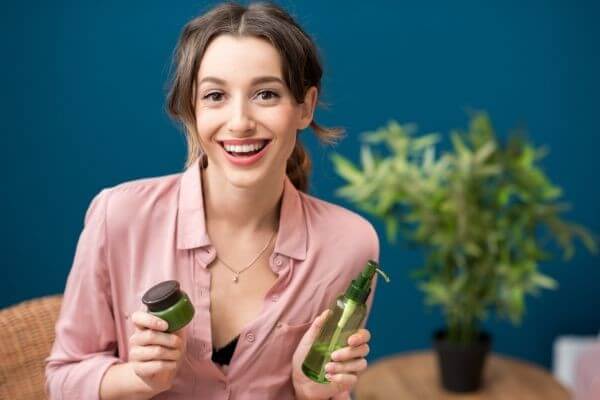 Lots of companies allow you to test out products for free, and who doesn't want free stuff?
From using coupons to joining your favorite store's reward club, there are plenty of things that you can do to save money.
There's no better way to save money though than by getting something for free.
Fortunately, companies like Walmart and Amazon give out free products to test.
The only problem is most of us don't know where to find these product testing opportunities.
Well, don't worry – we've got you covered.
In this post, I'm going to give you a list of companies that send you products to test for free!
Now, a quick note though before we begin. In this post, we're talking about companies that give away free items to try. But, you don't get paid. Still though, free stuff is pretty sweet!
Free Product Testing at Home
Here are companies that offer you product testing opportunities:
PINCHme sends out whole boxes of free products! The best part is that you can even choose the samples to add to your PINCHme box.
There are samples available from lots of well-known brands, like:
Purina
L'Oréal Paris
Garnier
Heinz
Biore
Listerine
Just sign up to the site, and answer a few questions about your household and shopping habits. Then, PINCHme will learn what you like and will offer you samples that are suited to you. Select the ones you want to try, and you'll get a box of samples shipped right to your doorstep.
It's free, and shipping is free too – all you have to do is provide your feedback on the items you try.
Get a box of free items mailed out to you from Daily Google Box. Shipping is free too! All you need to do is give your opinion on the items in the sample box. You can get everything from toothpaste to deodorant on there.
Tryazon provides freebies as well. There are two ways you can get free stuff from the site:
Host a party: Host a party and you'll get a party pack that's full of samples you can share with your friends and family.
Get a TryaBox: With a TryaBox, you can test out items as an individual, rather than having to host a party. Boxes aren't always available. You can check back often though to see if any samples are available.
You can test out items from lots of different categories, like:
Food & Beverage
Kitchen
Education
Crafts & Hobbies
Technology
Beauty & Personal Care
Toys & Games
Household
Health & Wellness
Outdoors
Sign up to the site for a box of free stuff! Just provide your opinion on the stuff you try.
Do you want to test products for Amazon? Well, with Amazon Vine, you can.
Amazon Vine is Amazon's own review program, which mails out free items to people. Basically, you give your feedback on pre-release and new products.
Now, Amazon Vine is an invitation-only review program. Amazon selects trusted reviewers to give their feedback on items.
Since the program is invitation-only, you can't apply to it. Just make sure you review items consistently and increase your reviewer rank, as Amazon chooses its reviewers based on their reviewer rank. Learn more about increasing your reviewer rank here.
Smiley360 provides freebies in lots of different categories. You'll need to test out these free items and give your feedback to your friends, followers, other members and brands. You can test items for free from 100s of brands.
Want to test Adidas products for free? Well, you can. Adidas has a product testing program that you can join. You'll get free Adidas shoes and apparel if you qualify for the program.
You'll need to test out the items you receive, keep detailed logs of your daily activities, and provide your feedback on the items at the end of the test period by answering a simple online questionnaire.
Now, there is a caveat. You don't get to keep the stuff you are sent. Instead, you have to send it back once the trial period is over. Adidas does give you a return label though, so you don't have to pay to ship the items back.
Another way to test out Amazon products for free is with Product Testing Group. Who doesn't want to try out Amazon products for free?
Through its VoxBox, Influenster provides free products. You'll find items from beauty brands and food companies, like:
Hersey's
L'Oréal
Hellman's
BECCA Cosmetics
Maybelline
Sour Patch
Pure Leaf
To get your box of items, you need to register for an Influenster account. Joining the site doesn't guarantee you a box though. There are a few things you can do to ensure you're eligible and have a better chance of getting a VoxBox, like completing your profile, connecting your social media accounts, following Influenster on its social media accounts, and completing your reviewer profile.
All you need to do once you've received your freebies is provide your feedback and share your experience on social media.
Test out natural, organic, and eco-friendly products with Moms Meet. Just provide your feedback on the items you test out.
BzzAgent will mail free items right to you. Sign up to the site, let it know about your interests by completing quick surveys, and then you'll be invited to test out products that suit your interests. You will also have to connect your social media accounts and share your experience with the items you try on social media.
There are samples available in lots of different categories, such as:
Skincare
Makeup
Food
Baby
Crowdtap provides free samples and gift cards. Just share your opinion to get your free product samples, gift cards, and more rewards.
If you're blogger, you can work on brand campaigns, product reviews, blog tours, and exclusive contests with the Modern Mom Influencer Program.
You can sign up and get the opportunity to get free stuff from brands. If you have a blog and want to test out free items, you should definitely give the site a try.
Test out items in lots of different categories with Samples Avenue, including:
Cosmetics
Health
Retail
Food
Pets
Technology & Entertainment
You can find items from brands like Garnier and Colgate. You can test out lots of different items from Samples Avenue.
Test out everything from pet food to shampoo, for free, with Digitry. All you need to do in return is give your honest and unbiased product rating and reviews on the Digitry website.
On Testzon, sellers approve a number of people to test out their items for free. If a seller approves you, then you get a coupon code that you can use to purchase the product for free. Sellers offer these free products in order to get more reviews on their products – but a review isn't actually required.
With HomeProductTesting.org you can get Amazon products to test for free.
Test out products from Amazon for free at Brand Awareness Club. All you need to do is give a review of the product you test.
Join the Pink Panel and you can test out a variety of beauty products.
Join the Marie Claire Velvet Rope Club, and give your opinion on everything from the newest "it" bag to your favorite shade of lipstick. You can also opt to receive special offers and discounts from Marie Claire by email, and get special offers and discounts on behalf of specially selected third parties.
Evaluate brand-new products, and even provide feedback about InStyle, as an InStyle Trendsetter.
Test out items from leading brands with Vocalpoint. Register with the site to get access to exclusive products and offers – it's that simple.
Complete your profile on Insiders, and you can apply to join the campaigns you like and try out new products. In exchange for these freebies, you'll need to share your opinion online about the items you try.
Viewpoints.com is a consumer reviews and product ratings website, which sometimes runs product sampling programs. With these programs, you can try out free products and if you review a product, then you get to keep it, which is great.
There's a wide range of natural items you can try for free on Social Nature, like organic, gluten-free, and plant-based products. You'll need to write a review and share about the item you test out on social media.
Mom Select is a website where mom influencers can work on brand campaigns of their choosing. Join the site, and you'll be able to discover new products, review the latest brand campaigns, customize your campaign preferences, host at-home parties, share free samples, and attend brand events. Of course, this one is open to mom influencers, like bloggers, and those with a large social media following.
If you're a teacher, you should check out Mead4Teachers. It's a website that gives educators the chance to receive free Mead products to use in their classrooms. So, if you're a teacher, you could get some free teaching supplies. In return for this free stuff, you need to provide Mead with your opinions on the items you test out.
Just complete the sign-up form and ensure your name is on the site's list of eligible teachers.
SheSpeaks is a site where you can test and review items, and give your opinion on topics with surveys, discussion forums, and polls.
Test out running shoes for free with Brooks Running. Its product testing program does fill up, so you'll have to check back often for future opportunities to test out running gear for free.
Try a wide range of food and beverage items with McCormick Consumer Testing. The company actually pays you to test out stuff as well, which is awesome. Product testing can be done at one of the brand's facilities, or at home – you are paid more for the former.
L'Oréal is a super popular beauty brand. And, you could test out some of the brand's products, from hair care products to makeup, with L'Oréal Consumer Testing.
Join the Snuggle Bear Den and you can try new products, content, and offers from Snuggle. You can also share your thoughts with friends to earn points, badges and more.
Roku hires testers to beta test future software features and channels.
Anyone can sign up to test out Microsoft products, regardless of their age or experience level with computers. As a tester, you test out Microsoft's new technology or show the brand how you use products every day. Its researchers will ask you questions, and you'll need to provide your honest feedback.
Test out Reebok products for free! You'll need to fit the eligibility requirements, and if you do, you'll be able to test out the brand's products. You need to keep detailed logs of your daily activities, and when the testing period is over, you have to answer a simple online questionnaire.
Now, the only caveat to the program is that you have to mail back the test product, just like you do with the Adidas testing program.
If you enjoy a good book, sign up to NetGalley and you could get free pre-release copies of books. Authors need test readers to give them feedback and reviews of their work. So, they give out free copies of their books, before they're published. Sign up to the site for some free books.
Friends & Neighbors is a program from Johnson & Johnson that you can join to test out products. Join the program, and you'll receive invites to participate in product tests, focus groups, discussion forums, and online surveys.
Become a Homeschool.com product tester and try out free books, kits and special reports.
Sign up to Ripple Street, and you can join brand communities to get free products, as well as coupons, exclusive offers, and more. The site has worked with lots of brands, like:
Panasonic
Burt's Bees
Oreo
Dove
Pedigree
Become a member of the In-Home Product Testing Panel and you'll get the chance to test out products and provide your feedback about them.
Get free Amazon products with Rank Booster. If a seller approves you to test out their products, then you'll get a coupon code to use at the checkout that will give you the product for free.
Try out products from Amazon for free by signing up to the Dollar Review Club. On the site, sellers give testers a coupon code they can use to purchase the product at no cost. How awesome is that? Of course, sellers provide these freebies to gain more customer reviews, so you'll be encouraged to give a review of the items you test out.
A Few More Ways to Get Free Items
Above, I've given you lots of places you can find free product testing opportunities. There are, however, a few more things you can do to find even more opportunities.
42. Follow brands on social media
Brands may post about new product samples and testing offers on their social media accounts.
Consider your favorite brands and follow them on Twitter, Instagram, or anywhere else they have a social media profile.
This is such a good way to not only keep up with free product opportunities, but also to keep up with coupons, deals, giveaways, and other opportunities to save money and get your hands on some free stuff!
43. Start a blog
Okay, so a lot of companies nowadays want to work with bloggers to promote their items. So, they often send out pre-release items to bloggers.
For example, a beauty brand may be releasing a new line of lipsticks. So, they send the whole line to a beauty blogger who will test the lipsticks and write a blog post about the new line.
This means that if you have a blog, you can work directly with brands to promote their products. This is a good way to not only get free products to test out but also to get paid for creating sponsored content too, in some cases.
Now, anyone can start a blog, but not everyone can make a blog successful. It takes a lot of work, and often you are at the whim of Google when it comes to actually getting your site to rank.
All you need to get started is a topic for your blog, and a WordPress account, as a well as a domain name and hosting.
Once, you've started your blog, upload quality content consistently. Build up your following, and then brands will want to work with you.
Bluehost, HostGator, and GoDaddy are good for domain names and hosting services.
You could then sign up for sites that connect bloggers with brands, like BlogExpose and PayPerPost.
44. Gain a following on social media
You could also build up a following on sites like Instagram and Twitter. Brands also want to work with people who have a large following on social media.
Once you have a large social media following you can sign up for sites that give social media influencers product testing and paid opportunities, like:
If you build up a YouTube channel, this can also give you product testing opportunities.
45. Get free gift cards from Swagbucks that you can use to get free stuff!
If you just want to get your hands on more free stuff, I'd recommend signing up to Swagbucks.
On Swagbucks, you can earn gift cards for lots of retailers, like Amazon and Walmart, and money right to your PayPal account.
Here's how it works:
Sign up for Swagbucks
Complete easy tasks like watching videos, shopping online, playing games, and browsing the internet.
Earn points called Swag Bucks (SB) for doing these tasks.
Redeem your Swagbucks for gift cards or money to your PayPal account.
That's it! It's so simple!
You can then use the money you make or the gift cards you get to buy yourself stuff for free!
You basically get free cash to spend on whatever products you want.
Go and Test Out Products for Free!
Brands and companies are always looking for people to test out their items for free. They always need feedback from customers like you, so they can create products that their customers will love.
Visit the places I mentioned above for free product testing opportunities!