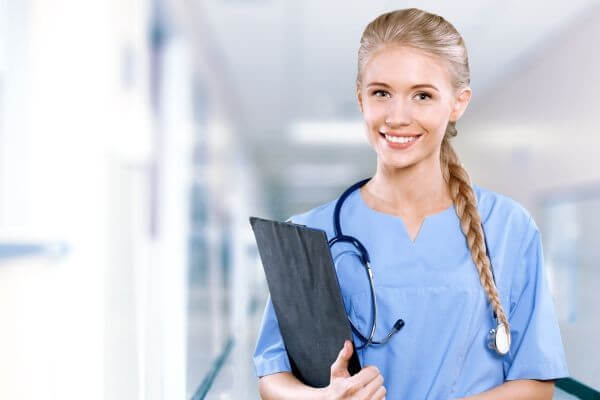 Did you know that some people get paid to donate bone marrow? (This is news to me as well.)
You could make some extra cash by donating bone marrow, too.
Before I get into the money-making side of it, let's discuss what bone marrow is and why it's a vital organ.
What is Bone Marrow, and Why is it So Important?
Bone marrow is a sponge-like tissue located in bone cavities.
It's made of stem cells and comes in yellow and red colors.
Yellow bone marrow stores fat that helps produce cartilage and bones in the human body, whereas red bone marrow creates platelets and blood cells.
Bone marrow helps maintain the immune system by fighting off infections.
Sadly, some people suffer from diseases that adversely affect the bone marrow, like leukemia and aplastic anemia. (Leukemia rapidly produces mutated cells, and aplastic anemia decreases the production of blood cells.)
This is where donors come in to aid in curing/treating patients via bone marrow transplants.
Read on to learn about the donation process.
What's the Bone Marrow Donation Process Like?
There are two methods used in the bone marrow donation process: peripheral blood stem cell (PBSC) collection and bone marrow harvest.
PBSC Collection
PBSC collection, aka leukapheresis, involves blood removal through an IV in one arm. (A donor usually receives shots beforehand to assist stem cells in moving from the bone marrow into the blood.)
A portion of the white blood cells containing stem cells is separated into a machine to give to a recipient later as the red blood cells are returned through the other arm via IV transmission.
Bone Marrow Harvest
A bone marrow harvest is a surgical procedure entailing removing bone marrow from the back of a donor's pelvic bones, which takes about an hour.
Bone marrow returns to the body within four to six weeks.
Researchers and scientists use bone marrow samples to find ways to create life-saving medicines for patients.
Now I'll explain how much you can earn from bone marrow donation.
How Much Do You Get Paid to Donate Bone Marrow?
There's something I'd like to tell you before I talk about the earnings estimates from bone marrow donation.
In 1984, the United States Congress passed The National Organ Transplant Act (NOTA), which forbids individuals from receiving payment for organ transplants. (According to NOTA, bone marrow is considered an organ that one shouldn't receive compensation for when donating it.)
You're probably asking, "So if NOTA prohibits people from receiving payment for bone marrow donations, how do I make money from it?"
Well, there's a "loophole" that allows others to technically earn money from donating bone marrow.
The payment covers expenses like travel and medical costs, which doesn't violate NOTA.
It's typically around $250, though it can be higher or lower depending on the facility.
Some facilities even cover lost wages if your employer doesn't provide PTO.
Anyway, if you've said to yourself, "How can I become a bone marrow donor, and where do I begin?" check out the bone marrow donation centers I have below to get started.
Where to Donate Bone Marrow for Money Near Me
Here are facilities that compensate you for donating bone marrow.
Compensation: $250 to $700 per appointment
Payment Method: Visa debit card
LeukoLab has facilities in Alameda, California, Houston, Texas, Huntsville, Alabama, and Quincy, Massachusetts. (The Alameda and Quincy locations offer bone marrow donation services.)
New donors need to be 18 to 55, have some weekday morning availability, be at least 140 pounds, live within an hour from a LeukoLab center, have a photo ID and a valid Social Security number, and it should be at least eight weeks since your last plasma/blood donation.
Complete the screening form, and if you're eligible, you should receive a response in a few days.
Once you arrive, a staff member will assess your vital signs, height, and weight, before taking a blood sample. (This should take approximately one hour.)
If you qualify, you may receive a donation appointment within a couple of weeks. (Appointment availability depends on researcher requests.)
When you get an appointment, you'll lie down while a nurse or physician applies anesthesia to your hip before inserting an IV. (The whole donation process takes about 45 to 60 minutes.)
Afterward, you can drive (or have someone else take you) home.
Feel free to return and donate again by making an appointment through the Donate Again page.
Keep in mind that you're required to go through screenings every three months to remain an eligible donor.
Compensation: $250 per appointment ($25 gift card during first appointment, $25 gift card per three donors you refer)
Payment Method: Visa debit card
There are three StemExpress locations: Boston, Massachusetts, East Norriton, Pennsylvania, and Folsom, California.
Potential donors have to meet the following criteria:
Have a BMI of 32 or less
Be at least 18 and no older than 54
Have no back or hip pain
Be free of infectious diseases
Fill out the form and select the Massachusetts, Pennsylvania, or California facility. (Remember to bring a form of ID like a state ID/driver's license, Social Security card, or payroll stub on the day of your first appointment.)
During your initial visit, a staff member will take a blood sample to assess it for infectious diseases. (You'll get a $25 gift card, too.)
Once everything checks out, you'll attend your next appointment to donate bone marrow.
A licensed practitioner will put an anesthetic on your hip before inserting a needle to collect the bone marrow. (This process takes up to an hour.)
Then, you'll receive your compensation and go home.
StemExpress has a referral program called the Refer 3 Loyalty Program, where you get a $25 Visa card for every three donors, allowing you to make more money in addition to your donor compensation.
If interested in donating again, call 877-900-STEM to schedule another appointment.
Compensation: Varies; Covers travel/medical expenses
Payment Method: Unknown
Be The Match, an NMDP (National Marrow Donor Program) organization, possesses over 440 cord blood banks, cooperative registries, and transplant centers around the world.
Prospective donors have to meet certain health guidelines as well as be a resident of the United States or Puerto Rico and be between 18 and 40. (If you happen to be a minor, you need a parent or guardian to pre-register on your behalf so that you can join the registry when you become a legal adult; here's the Under 18 pre-register form.)
The registry form contains questions about your medical history and other important information.
When you sign up, you'll get a swab kit, which you need to use to swab your cheek and gumline before mailing it back. (Be The Match uses the swab samples to test your HLA (human leukocyte antigens) and then enter you in the registry.)
If a match is found – which could take months or years — you'll receive the green light to donate.
Its donation options include PBSC (90 percent of the time) and marrow donation (10 percent of the time).
About compensation: I couldn't find any info related to specific payment amounts or methods on the Be the Match site.
However, according to its Donor Leave page, it covers travel, medical, and other expenses.
The page also mentions that your health insurance or employer can cover any expenses, if applicable.
Compensation: $300 to $800
Payment Method: Check
Fred Hutch is in Seattle, Washington.
If you're interested in donating bone marrow at this facility, you need to be between 18 and 70, possess good health, and not be pregnant or have been through leukapheresis within the past three weeks.
Fred Hutch offers two types of donations: mobilized and non-mobilized.
Mobilized donations require GCSF (granulocyte-colony stimulating factor) shots that increase stem cell production which is then retrieved from bone marrow. (Those who opt for mobilized donations can only do it three times in their lives due to limited research on GCSF injections.)
Non-mobilized donations don't involve shots.
There doesn't seem to be any specific information about Fred Hutch's compensation amount or method on the website, so I came across this Seattle Times news article from 2016 and blogs to obtain the information.
Go to its Contact Page to make a donation appointment or ask questions.
Compensation: $400 to $800
Payment Method: Check
HemaCare has locations in these four cities:
Bothell, Washington
Lowell, Massachusetts
Memphis, Tennessee
Northridge, California
Potential donors need to weigh at least 110 pounds, be 18 or older, not have any illnesses, and possess a valid government ID.
Fill out and submit the hyperlinked questionnaire above.
Upon approval, you'll be able to schedule your initial appointment.
At your first appointment, you'll go through a health assessment and receive up to $50 afterward.
If you qualify, you can make your first bone marrow donation and make future donations every three months.
Repeat donors can schedule appointments through the Donate Again page.
Compensation: Varies; Covers lost wages if your employer doesn't offer PTO for donation
Payment Method: Unknown
DKMS works with hospitals all over the U.S. to aid patients needing bone marrow treatments and cures.
All donor candidates have to be U.S. citizens, 18 to 55 years old, and be in overall good health.
While registering, you'll answer a few questions and order a swab kit.
When the kit arrives, swab your cheeks and send back your swabs. (Scientists will analyze your HLA to match you with a patient.)
Once that's finished, DKMS will place you on the registry so patients can find you.
DKMS will reach out to you after locating a compatible patient.
Next, you'll undergo a health check to ensure you're a good match for said patient.
Then, you'll donate either via PBSC (80 percent of cases) or bone marrow harvesting (20 percent of cases).
Visit the DKMS Contact page to inquire about donor payment methods or anything about bone marrow donation.
Compensation: Covers hotel bookings, travel expenses, loss of earnings, etc.
Payment Method: Bank transfer
Anthony Nolan is in London, England.
Like the U.S., the U.K. has its own law — the Human Tissue Act of 2004, Section 32 — that doesn't allow people to get paid to donate bone marrow.
That said, Anthony Nolan will pay for hotel bookings, food/beverage (except alcohol), and travel expenses for you and any accompanying companions.
Candidates have to be at least 16 and no older than 30. (You'll stay on the registry until you're 61.)
Furthermore, you need to be a U.K. resident, have a BMI less than 40, and possess good health.
Its website states that those who register have a 1 in 800 chance of being asked to donate in the next five years, so expect to wait a while until the facility finds a match.
If you're contacted, you have to be willing to donate via PBSC or bone marrow harvest.
Compensation: $600+ per donation ($50 per referral)
Payment Method: Check
Lonza Donor Programs is in Rockville, Maryland.
To qualify for its donation program, you have to be a healthy individual between 18 and 45.
First, complete and submit the questionnaire. (A staff member will contact you if you meet the eligibility requirements.)
Next, you'll arrive at your initial appointment to complete the paperwork and undergo a health screening and blood draw.
If everything goes well, you'll go to Germantown or Bethesda to donate bone marrow.
Lonza Donor Programs also offers free transportation via Uber for new donors.
It even pays you $50 for each referral who signs up under your name, with no limit to how many people you can invite.
Compensation: Varies ($25 per referral)
Payment Method: Unknown
Biological Specialty Company collects bone marrow at its Berkeley, California, and Gray, Tennessee locations.
To donate, you have to:
Weigh at least 110 pounds
Be healthy and feel well
Bring a valid government ID
Be 18+
Complete the hyperlinked form, and if you qualify, a staff member will contact you to set up an appointment.
You'll arrive at your initial health screening where a physician will check your vital signs, ask questions about your health, and draw your blood and test it for infectious diseases.
If you're given the okay to donate, you'll lie down while a phlebotomist applies anesthetic to your left or right hip before inserting a needle to harvest bone marrow. (Your visit will last about 60 to 90 minutes.)
Additionally, this facility offers a referral program where you earn $25 per relative or friend who successfully completes a plasma, blood, or white blood cell donation.
Since compensation varies between the two locations, Biological Specialty Company wants interested parties to call (833) GO-4-CURE to inquire about current compensation amounts and payment method(s).
Getting Paid to Donate Bone Marrow FAQ
These are some of the frequently asked questions about bone marrow donation.
Are there any age limits to donating bone marrow?
Yes, there are, though it varies from facility to facility.
Some allow adult candidates of a certain age range, like StemExpress and Fred Hutch.
Others — like Biological Specialty Company — don't put a cap on age; you just have to be at least 18 to qualify.
With the exception of the U.K.-based Anthony Nolan, minors can't donate.
But as I mentioned earlier, interested minors can ask their parents or guardians to create a Be the Match account for them so they can be eligible for the registry when they're 18.
What could disqualify me from donating bone marrow?
Disqualifications for bone marrow donation include:
Having a high or low BMI (depending on the facility)
Recent (about the last three months) pregnancy
HIV/AIDS
Adverse reactions from donation, like seizures or fainting
Being too young or too old (depending on the facility)
Illness
Cancer
Drug addiction
Is donating bone marrow painful or dangerous?
According to some online articles I've read about the donation process, it's not dangerous, but it does have minimal side effects like fatigue and headache.
During PBSC donation, you may feel a little prick from the IV needle.
Bone marrow harvesting isn't painful because anesthesia is used; however, you may feel a bit sore afterward.
How long does it take to recover from bone marrow donation?
It usually takes up to a week to recover from PBSC donation and up to 20 days to recover from bone marrow harvesting.
Can I donate bone marrow more than once?
You're welcome to donate several times in your life—bearing facility restrictions — since your bone marrow regenerates every four to six weeks.
Which is the highest-paid bone marrow donation center?
Fred Hutch because it pays up to $800 per donation.
Save a Life and Make Money Donating Bone Marrow
When you donate bone marrow, you're earning extra cash while helping a patient in need.
Just an FYI, you could be on a registry for weeks, months, or years before a match is found, so this isn't something you can rely on as a stable source of income.
Nonetheless, if you're willing to wait a while until you're matched with a patient, then register so you can get paid to donate bone marrow and save someone, too.