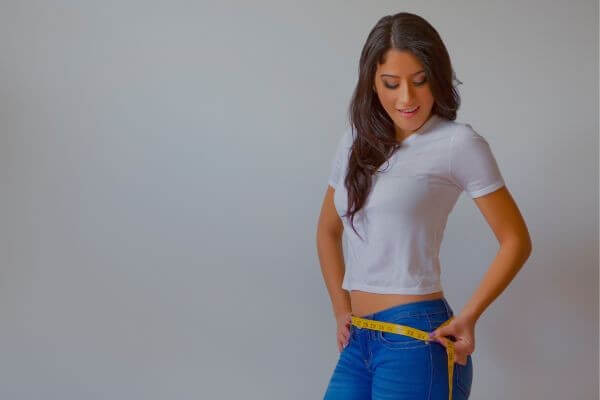 Many people see losing weight as a chore; as a result, they give up.
Perhaps if these individuals knew they could get paid to lose weight, they'd have the motivation to keep going.
Yep, you heard right; some apps and websites give you cash and/or other rewards as an incentive to pursue your weight loss goals.
Let's face it: obesity is a major worldwide problem, particularly in the United States, where approximately 70 percent of adults are overweight or obese, and over 1/3 are obese.
And we all know, losing weight is more than juts not eating food or exercising. There are physical and emotional factors that plays into it.
While there's nothing wrong with exercise options like going to the gym or jogging, those activities alone don't pay you. (In fact, gym visits cost you more money, especially if they have steep membership fees.)
By using a weight loss website or app that pays you, you do not only get the monetary push you need to exercise; you could also use your earnings to offset the cost of your gym membership fees, assuming you're a gym member.
Below are companies that pay you to shed pounds.
Best Apps That Pay You to Lose Weight
Sign up for the following websites/apps to earn money by losing weight.
How much can you make: Varies
How does DietBet pay: Check
DietBet is a weight loss bet site where you can participate in games and split the money pot if you win.
Choose to join Kickstarter, where you can take part in existing games or host your own with family and friends. (Its challenge involves losing 4 percent of your body weight in four weeks.)
There's also the Transformer option that runs at a slower pace. (You have six months to lose 10 percent of your body weight.)
The DietBet app is available for Android and Apple.
How much can you make: Varies
Payment option: Varies
Commit Club helps you accomplish weight loss goals as well as build habits in other areas of your life like:
Reducing anxiety
Learning to code
Performing acts of kindness
Studying a new language
Improving your cooking skills
And much more!
Do your personal challenge for free or pledge money to make a few extra bucks.
You even have the option of adding accountability partners to keep you motivated.
Sign up for solo challenges, or opt for team challenges to aid fellow co-workers at your workplace. (Solo challenges are free, but team challenges cost extra.)
How much can you make: Up to $10,000 in prize money
How does HealthyWage pay: PayPal or Check.
Want to compete for cash prizes while losing weight?
Join HealthyWage!
Its website provides a special calculator that helps you determine your prize range before you make your bet.
If you meet your weight goal, you win your prize.
The HealthyWage app is available for Android and Apple.
How much can you make: Varies
How does WayBetter pay: PayPal
WayBetter lives up to its name because it makes exercising more fun compared to other weight loss methods.
How?
By offering games that reward you for meeting your health objectives.
Its website even provides a quiz that helps you figure out the best game for your needs.
Note that WayBetter charges $11.99 per game you join (without a membership).
If you want to become a member, the fee is $69 every six months.
The WayBetter app for Android and Apple.
How much can you make: Varies
Payment option: Venmo, Square Cash, PayPal, etc.
Competish gives you a chance to win weekly prizes while losing weight.
Here's how everything works:
Download the app.
Invite loved ones and co-workers to join you.
Snap a picture of your scale and submit it before midnight.
Claim your prize!
Keep in mind that Competish requires a $25 minimum entry fee for its challenges.
The Competish app is available for Android and Apple.
How much can you make: $10 per 10,000 points
Payment option: PayPal, Prepaid Cards, Gift Cards, or Charity Donations.
Earning Amount/Method:
Evidation rewards you with points for partaking in everyday activities like physical activity, completing surveys, and sleeping. (According to some studies, there's a link between sleeping and weight management.)
You just need to connect your favorite smart device or activity app to track your activity to begin earning.
When you rack up enough points, exchange them for PayPal, prepaid cards, gift cards, or charity donations.
The Evidation app is available for Android and Apple.
How much can you make: Varies
Payment option: Prizes or Donation to charities
Want to trade steps for cool stuff?
Sign up for Sweatcoin!
After you install the app, you walk, earn Sweatcoins, then redeem them for products like iPhones, Apple Watches, and even audiobooks from Amazon.
You can also donate Sweatcoins to charity organizations.
If you have a popular social media page, you can make extra Sweatcoins by becoming the company's Influencer.
The Sweatcoin app is available for Android and Apple.
How much can you make: NA
Payment option: NA
Get help with sticking to your life goals with stickK.
Besides aiding you in losing weight, this app assists you in reaching personal objectives related to:
Money
Relationships
Fitness
Healthy Eating
Education
Career
And more!
Begin by selecting your goal and setting the parameters.
As you work towards your goals, a referee oversees your progress and the monetary bet you placed.
Send photos of your progress, and feel welcome to invite loved ones to encourage you.
stickK's platform is suitable for individuals, groups, and workplaces.
The app is available for Apple and Android.
Now, this app doesn't technically pay you for losing weight, but I included it because it's actually a great app that helps you stick with your goals. And hey, achieving your goals (whatever that might be) is the best prize of all anyway!
How much can you make: Varies
Payment option: Cryptocurrency
FitCoin pays you in crypto to burn calories.
It offers daily, weekly, and monthly activity challenges.
Just connect your supported tracker and start moving and earning.
Click the "Register Now" button to sign up.
How much can you make: Varies
Payment option: Prizes
Monitor your weight, glucose, and blood pressure while counting calories and steps with WellCoin!
All you need to do is link your favorite activity tracker, select your metrics, and set and track your weight loss goals. (You're welcome to share your progress with physicians and family members.)
Once you earn enough WellCoins, redeem them for vases, candles, or other goods.
The WellCoin app is available for Android and Apple.
How much can you make: Varies
Payment option: Gift Cards, Apparel & Travel
With PK Rewards, you earn PK Coins for exercising.
Its technology keeps track of your workouts and gives you an effort score for each activity, and your efforts convert into coins.
Exchange your coins for travel excursions, clothes, or gift cards.
PK Rewards is available for Apple only.
How much can you make: Varies
Payment option: Gift Cards
Paceline rewards you for maintaining at least 150 minutes of elevated heart rate each week.
Connect its app to your fitness device and engage in any active activity, even if it's just going grocery shopping on foot.
You receive gift cards for your favorite brands as well as a Visa Health and Wellness credit card.
The Paceline app is available for Apple only.
How much can you make: Up to $0.10 per mile; Up to $75 per month
Payment option: PayPal
Get paid for walking or running with Paidtogo!
The app gives you two coins for each mile you walk/run for the first 10 miles per day.
Then, you earn one coin per mile after running or walking the first 10 miles.
Each coin is worth $0.50, and you can earn up to 50 coins per day.
Note that Paidtogo has a subscription plan costing about $15 per month, though it offers a seven-day free trial.
Paidtogo is available for Apple only.
How much can you make: Varies
Payment option: Coupons for Wellness products
Oberit pays you to take part in diet, exercise, sleep, and other habits essential to your health.
It converts your behaviors into coins, which you can redeem for discounts on various wellness services and products.
The Oberit app is available for Android and Apple.
How much can you make: Varies
Payment option: Gift Cards
With CashWalk, you get paid to walk or run.
You earn one Stepcoin per 100 steps.
Exchange your Stepcoins for gift cards from well-known brands.
The CashWalk app is available for Android and Apple.
Other Creative Ways to Get Paid for Your Weight Loss Journey
Here are a few other ways you can directly or indirectly use your weight loss journey to earn money.
Participate in a weight loss challenge at your workplace
Enroll in a clinical trial
Become a personal trainer or weight loss coach
Create a weight loss blog or social media account
Offer freelance weight loss services
Sell weight loss products
Participate in a fitness or weight loss challenge on social media
Participate in a charity walk or run
Become a brand ambassador for a weight loss company
Write an e-book or create a weight loss course
Sell your before and after weight loss photos
Offer meal prep or healthy cooking services
Participate in a fitness challenge at your gym
Start a YouTube channel documenting your weight loss journey
Obviously, not every single one of these ideas will apply to everyone, but I wrote this list to just give you some other ideas for making money while losing weight besides just the weight loss apps that pay you.
Getting Paid to Lose Weight FAQ
Read these commonly asked questions to learn about earning money while losing weight.
How much can I make with the above weight loss websites/apps?
There's no exact amount you can expect to earn because each website/app pays differently.
To elaborate, some pay in gift cards while others award you prize money, which depends on the bets you place.
In addition, apps like FitCoin pay in crypto.
That being said, you could earn the most with HealthyWage since the highest amount it pays out is $10,000.
What happens if I don't lose weight with HealthyWage?
You'll lose your bet if you fail to lose weight with HealthyWage.
Furthermore, you won't get a refund on bets you place.
Therefore, it's important to have motivators like supportive friends or a journal detailing specific goals to help you "keep your eyes on the prize."
Which is the best get paid to lose weight app?
That depends on what your wants and needs are.
If you want to earn the highest prize money possible, join HealthyWage.
If you wish to donate your earnings to a good cause, go with Evidation or Sweatcoin.
Are there other ways to make money by losing weight besides using a website or app?
Yes.
Here's a sample of action-based careers you could pursue:
Sports coach
Martial arts instructor
Online fitness instructor
Personal trainer
Athlete
Street performer
Final Say: Feel the Burn While You Earn!
Though exercising isn't very exciting to some people, it's imperative to do so to maintain a healthy body and mind.
Sometimes, an incentive is needed to boost someone's interest, and you can't go wrong with money.
If you were never a fan of exercising, you'd probably change your mind now that you know you could get paid to lose weight.
So stand up, download an app — or sign up through a website — and get moving!