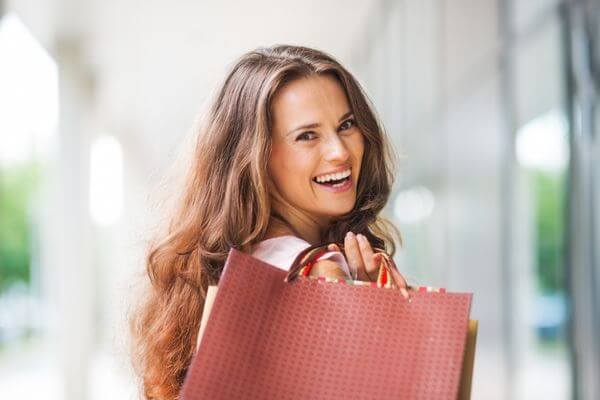 Want to earn money fetching groceries and other stuff for customers?
Get paid to shop!
You're likely wondering why someone would pay you to pick up groceries on their behalf.
A customer would want an individual to shop for them because:
An illness or a disability prevents them from shopping for themselves.
They don't own cars. (It's the main reason I utilize online grocery delivery, though I do shop on foot from time to time.)
They just don't feel like it. (This is a valid reason since the average consumer spends approximately two hours a week grocery shopping and would probably want to use that time to do something else.)
You're lightening their load while earning a living when you shop for customers.
Plus, you get to work when it's convenient for you, so feel free to shop on a part- or full-time schedule.
Some businesses even pay you to shop for yourself or as a shopping auditor (mystery shopper).
Visit the sites below and pick a company to work for.
19 Companies Where You Get Paid to Shop
Shop while you drop (and earn money, too)!
When you become a Shipt shopper, you receive perks, like a free membership and a flexible schedule.
You also need to meet some requirements like owning a car, a valid driver's license, and the ability to lift at least 40 pounds.
Instacart has 600,000+ shoppers in its database, and it's easy to see why.
This grocery delivery company allows you to work as little or as much as you want.
In addition, you can be an in-store shopper or a full-service shopper.
In-store shoppers are employees who make an hourly wage and work up to 29 hours per week, whereas full-service shoppers are independent contractors who are paid on a per-batch basis.
Pay: Varies for employees; $5 to $10 per order for contractors
Live in New York?
If so, consider applying for a job as a FreshDirect personal shopper.
You'll pick, scan, and pack customers' groceries in a warehouse environment.
The company requires you to work eight to 12 hours per day, plus required overtime.
What's great about Postmates is that you don't just get paid to shop for groceries; you also earn money delivering restaurant meals, including items like alcohol and prescription medicine.
Use your car, scooter, or bike to deliver goods to customers.
Postmates has recently partnered with Uber, so you'll be directed to Uber's site when you sign up.
As an Amazon Personal Shopper, you'll work in a warehouse gathering items like flowers, milk, and other items customers order.
Then, you'll scan grocery items, inspect them for quality, and prepare them for Amazon Prime delivery.
This position offers flexible work shifts, competitive pay, and free on-the-job training.
Do customers a favor through Favor!
When you work as a runner for Favor, you'll pick up and bring groceries, dry cleaning, restaurant food, and more to customers.
You even keep 100 percent of your tips.
Must be a Texas resident to apply.
If you live in a city with a Walmart or Sam's Club store, consider applying for a job as a personal shopper.
Some of the tasks you'll do include fulfilling customer orders, following up on out-of-stock merchandise, and cleaning.
There are many types of gigs available on Taskrabbit, including grocery shopping.
In other words, you can use this company to run your own grocery pick-up business.
You can set your own rates and keep 100 percent of what you charge.
Note that some cities require that you pay a one-time $25 registration fee. (If you're a California resident, you need to provide a business license.)
WeGoShop doesn't hire people to be grocery shoppers/deliverers.
However, it gives you the opportunity to own a grocery delivery service business.
As a WeGoShop independent owner and operator, you'll pay $249.00 to $349 per year with no hidden fees.
Specialize in delivery niches like general errand services, pharmacy pick-up, or whatever you like.
If you prefer working a set schedule, consider becoming a PeaPod employee.
PeaPod personal shoppers have to grab orders and prepare them for customer delivery.
In addition, you'll have to work a fixed, part-time schedule.
PeaPod doesn't seem to be hiring for this position at the moment, so check back for updates.
Market Force is where you can engage in undercover shopping.
When I got my first apartment years ago, I used to be a mystery shopper for this company to supplement my fast food income.
During that time, I would purchase a few goods while evaluating criteria like cleanliness and customer service.
After reporting my findings, I got reimbursed for my purchases.
As a mystery shopper, you audit places like stores, banks, and restaurants.
Dosh is a get paid to shop app that reimburses you on purchases made from 10,000+ brands, including ProActiv, Disney Plus, and Ollie.
Just download the app, connect your card, swipe your card, and receive cash back via Vimeo or PayPal when you hit the $15 threshold.
Download from the Apple Store or Google Play to begin.
Intellishop requires that you take a test to prove you're mystery shopping material.
If you pass, you can shop and evaluate websites, stores, call centers, and more.
Payment for shops occurs every month on the 20th.
When you shop through MaxRebates, you'll receive cash-back rewards on goods from Kohl's, Home Depot, Hotels.com, and more.
As a new user, you get a sign-up bonus as well as a welcome bonus.
Pay: Up to $50 sign-up bonus; Varies
If you sign up as a mystery shopper for Secret Shopper, you'll conduct evaluations like:
On-site audits
Online surveys
Customer service calls
And more!
You'll receive a check once a month for all shops completed.
You can save (and make) money with one of the best cashback websites, TopCashback.
Get cash-back rewards from 4,400+ retailers from niches like travel, health and beauty, and technology.
Feel free to make more money by referring others to TopCashBack.
Pinnacle specializes in measuring credit union and bank service/sales quality.
Once you register as a mystery shopper with this company, you select your assignment, complete it by the due date, and send it to a Quality Control Editor.
After your assignment passes an editor's evaluation, you'll receive payment.
You're paid every month via PayPal.
You get cash back from over 3,500 stores through Rakuten.
Shop in person or online for deals on shoes, food, ride-share services, and more.
Receive earnings through PayPal or by check.
Pay: $10 welcome bonus upon spending $25; Varies
With Ibotta, you receive cash-back rewards when you shop through your computer's browser or the app.
You get up to 30 percent cash back from popular brands like Groupon, Old Navy, and QVC.
Withdraw your earnings via a linked bank account.
Download the Ibotta app from the Apple Store or Google Play.
Pay: $10 sign-up bonus upon spending $30; Varies
Make Money As a Personal Shopper: Final Thoughts
Who knew that shopping could pay off in more ways than one?
Picking up groceries or other stuff for customers eases whatever hardship making it impossible to shop for themselves, plus it gives you exercise.
Being a mystery shopper allows you to earn money to try goods and services while secretly assessing companies.
Even shopping as a regular consumer makes for a good side hustle when using a cash-back reward app or browser.
Choose the option best for you and get paid to shop today!