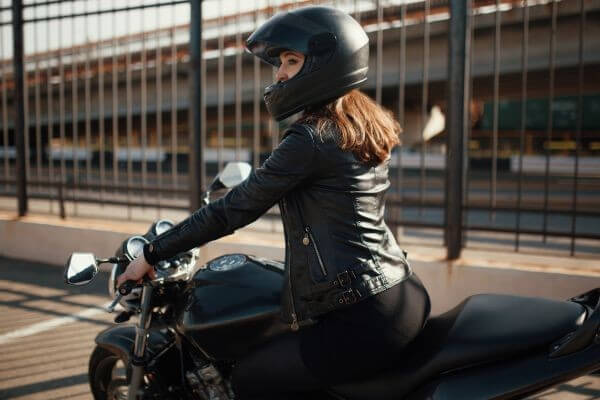 Have a motorcycle that you just don't ride anymore?
There are plenty of ways you could sell your motorcycle for some cash you can actually use!
No use in letting the bike just sit there and rust. May as well sell it.
Where Can I Sell My Motorcycle for Cash Near Me?
Getting your motorcycle out there in front of local buyers is a quick and convenient way to trade it for cash. No hassles with shipping and you can often get paid on the spot.
Give these avenues a go to sell your motorcycle near you.
Cash4Motorcycles will make you an offer on your motorcycle. It will then pick up your bike at your residence or at a location that's convenient for you and pay you in cash.
Put your motorcycle up for sale on Craigslist. It's an effective platform for reaching local buyers. The site doesn't charge you listing or commission fees. That means more profits for you.
Harley-Davidson provides a couple of different options for selling a bike:
Trade-in or sell to a dealer: You can ask local H-D dealers for a trade-in offer or proposal to buy your bike – any brand.
List your bike for sale: You can list your bike on the H-D1 Marketplace. It costs $7.50 per month.
The Cycle Exchange buys motorcycles. You can fill out the form or call the number of the website linked above to get started. Pick up is available. Aside from selling, the company also offers motorcycle trade-in, meaning you can put that cash towards a new motorcycle.
The Cycle Exchange currently buys and sells used motorcycles in NJ, PA, NY, CT, RI, DE, MD, VA, WV, NC, and GA.
Put a listing for your motorcycle on Facebook Marketplace. It's free and provides an effective way to reach local buyers. No fees are charged for local sales. You do have the option to ship items too for a selling fee of 5% (or $0.40 minimum per order).
State 8 Motorcycles purchases vehicles of all years, makes, and models. Local vehicle pickup is available if you just ask. You can get payment on the spot. Fill out the form on the site to get started.
Where Can I Sell My Motorcycle Online?
Selling your motorcycle online is something to think about because you can often get access to a larger base of potential customers than you would in your local area.
Give these places a go for selling online.
eBay Motors is a platform for selling auto parts and vehicles making it a go-to for anyone with a motorcycle they're looking to offload. You're able to set your own prices. The platform does charge fees though, which you can learn about here.
Cycle Trader is an online marketplace for used bikes. You can select your selling price from the options on the list to get started. You do have to pay a fee to list items on there. This is $9.95, $19.95, or $39.95 depending on the option you choose.
You can sell your motorcycle for cash on RumbleOn. Enter your VIN on the site to get an offer. You get paid in full once the company receives your title. RumbleOn will arrange shipping at no cost to you.
Autotrader is a super popular website for buying and selling used vehicles. You can list a motorcycle on there. It's not free though. It costs $19.95, $39.95, or $49.95 depending on the option you choose.
Although American Motorcycle Trading Co. operates in the Dallas/Fort Worth area, it buys motorcycles nationwide. It will give you an offer based on the make, model, and condition of the bike. You get paid by check.
Mercari is a site where you can list your motorcycle for sale. When your bike sells, you'll need to pay a fee of 2.9% plus $0.30 payment processing fee.
How to Price Your Motorcycle for Sale
When selling your motorcycle, it's good to know its value. This way, you can skip those lowball offers.
I'd recommend using this tool from Kelley Blue Book to find the value of your motorcycle. You can select the year, make, and model of your bike and get the value of it. This is really useful to have when you're selling.
It's also a good idea to have a look on sites like eBay, Craigslist, and Facebook Marketplace to see how other people are pricing their motorcycles for sale.
Find the Right Buyer for Your Ride
Selling your bike doesn't have to be a headache.
Whether you're up for trading it in, listing it online, or sticking to the old-fashioned way by finding someone who buys motorcycles near you and selling to them directly, you have a few good options.
And all you have to do is decide which one of these places is the best place to sell your motorcycle for cash near you or online and take the next step!