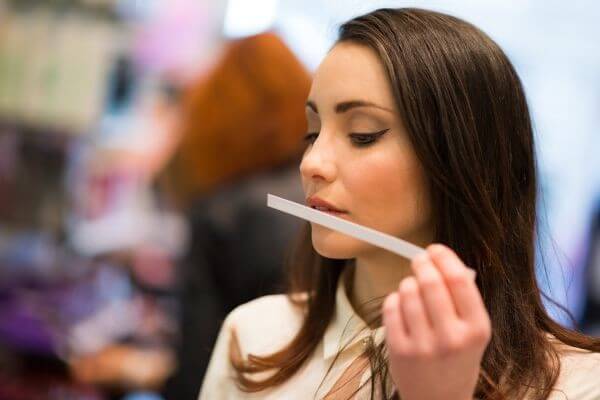 If you want a gig that involves trying out various goods at home or elsewhere, why not get paid to test products?
What is product testing, and what does it entail?
By the way, just to clarify, we're talking about product testing conducted by companies to improve their products and services, rather than the government-mandated product testing performed by regulatory bodies such as the FDA to ensure consumer safety, such as product testing of cosmetics.
Product testing a process that lets companies gather data related to a customer's usage/consumption and opinions of certain products.
Consumers can test and review products in two ways:
CLT (Central Location Test).
IHUT (In-Home Usage Test).
A CLT takes place at a designated location, like a laboratory or store.
An IHUT obviously occurs at someone's private residence.
Some of the products you can test include foodstuffs, beauty products, clothing, and more.
Below is a list of businesses that offer CLT and/or IHUT opportunities.
Legit Companies Looking for Product Testers
Make extra cash by signing up for the following product testing sites.
Getting rewards from National Consumer Panel is easy as 1, 2, 3:
Download the app (Available for Google Play and Apple).
Scan items you buy.
Share your views with the company.
Afterward, you receive points redeemable for merchandise, gift cards, and other cool stuff.
Influenster gives you VoxBoxes containing things like pet products, beverages, games, and electronics.
You use these free items and then submit your reviews.
While you don't make money testing products for Influenster, you at least get "paid" by receiving free items.
Download for Google Play and Apple.
Pay: Points; Free products
SheSpeaks offers products for mothers and women in general.
Try and review products like:
Vacuums
Facial cloths
Playpens
Coffee makers
And other kinds of merchandise!
You give your opinions through surveys, which pay you in points.
In addition, SheSpeaks has a podcast, a blog, and giveaways.
With American Consumer Opinion, you earn points by evaluating products, testing new adverts, and taking part in focus groups.
Then, you redeem your points for cash that you can keep for yourself or donate to charity.
Pay: Home tests – $10 to $15; in-person tests pay $30 to $100
Live in Hunt Valley, Maryland?
If so, stop by the McCormick & Company facility to participate in on-site tests.
Can't make it to Hunt Valley?
That's okay because you can partake in focus groups, user tests, and online surveys from home.
Thrifty Pig pays you to participate in at-home product usage testing and surveys.
Note that Thrifty Pig requires an invitation code to sign up.
PrizeRebel allows you to make extra cash by completing surveys and testing new products.
Trade earned points for PayPal payments or gift cards.
You even receive 100 bonus points just for signing up.
Pay: PINCH coins; Free products
Get all sorts of samples through PINCHme!
Try out products like candy, makeup, bandages, and other things.
Then, share your opinions and receive PINCHme coins as a reward.
This company provides new free sample boxes every Tuesday at noon Eastern time.
Johnson & Johnson Friends and Neighbors offers studies like:
Sensory panels
Focus groups
Consumer panels
At-home product use studies
Online discussions/forums
In-person studies
Surveys
When you complete a study on a product like baby wash, you may receive a reward such as a prepaid card.
Focus Group provides in-phone, at-home, and on-site product/service review opportunities.
You can redeem your points for gift cards once you earn 1,000 points.
With Ipsos iSay, you test products and then answer surveys to give your opinions.
Some of the rewards you can receive include prepaid cards, Amazon gift cards, and PayPal cash.
Toluna Influencers rewards you for trying out products and sharing your views.
In exchange for participating in market research projects, you get points that you can redeem for PayPal or gift cards.
You can earn additional points with Toluna Influencers by referring friends or taking part in online polls.
Sign up for a ClearVoice Surveys account!
With this company, you take surveys based on the products and services you use every day. (It provides new products for you to test, too.)
ClearVoice Surveys even pays you to take part in focus groups and review movie trailers.
Pay: Varies; Free products
BzzAgent pays you with points and other rewards when you join as a product tester.
Here's how the process works: you share your interests with the company, and it gives you products based on said interests.
After testing samples, you share what you like (and don't like) about them via surveys and product reviews.
You can participate in various types of research through FF Focus Group:
Product tests
Phone interviews
Focus panels
Online surveys
In-home interviews
And other types of studies.
When you complete the studies, you get awesome rewards like checks, cash, points, gift baskets, free products, and more.
UserTesting lets you make money by testing software like apps and websites and sharing feedback on your experiences.
Make a difference in products and services by becoming a Pinecone Research member.
You sample products, answer survey questions, and earn points redeemable for prizes and cash.
Note that you have to be invited by another Pinecone Research member to sign up.
With Swagbucks, you can make money by testing games, completing surveys, searching the Web, and shopping on the Web.
Once you rack up enough points, trade them for PayPal or gift cards.
Receive $10 just for joining.
Pay: Gift cards; free products
Daily Goodie Box is a must-join if you love getting free samples.
Once you sign up and receive products, you can share your views on them.
Best of all, you don't have to worry about paying shipping fees.
Furthermore, you earn points when you take part in surveys and other activities, which you can exchange for more freebies or gift cards.
Consider signing up for Survey Junkie!
Why?
Because you can take part in product-testing studies, focus groups, and surveys, then earn points redeemable for cash or gift cards.
You can also earn more points by taking advantage of Survey Junkie's monthly bonus point promos.
With Product Report Card, you could test about 32 products each month.
In addition, you earn money by completing surveys.
You even get $5 as a thank you.
Branded Surveys offers product/service testing opportunities, polls, and daily challenges.
When you earn at least 500 points, redeem them for gift cards or PayPal payments.
Pay: Varies; Up to $500 per week
Sign up for ProductReviewJobs and test free products in your spare time.
This can make for a good side hustle because the average paid product review is $25.
According to ProductReviewJobs, you can make up to $500 per week.
LifePoints rewards you with points when you try out products and give feedback.
Use the points you earn to trade for PayPal cash or e-cards.
LifePoints starts you off with 10 points upon signup.
Pay: Gift cards; Free products
US Product Testing selects ten people each week as product testers or mystery shoppers.
Send the company an email, and if it chooses you, you can apply for its product review opportunities.
Some of the rewards you can earn include gift cards and free stuff.
Sign up for a Mindfield Online account!
As a member, you receive email invites to sample and review products.
You can cash out when you earn at least $5.
With Opinion Bar, you can share your views on products, websites, adverts, and services by taking online surveys.
Donate your earnings to charity or get paid.
Though you don't get paid to test products through Adidas — or even keep the products you test — I want to add this company to the list because you at least get to try them out before returning them.
Here's the whole process:
Apply.
Upon acceptance, reply to the email invite.
Wait for the product to arrive at your home.
Test the item. (You have two to four weeks to try out products.)
Return the product.
Keep track of products in a log and share your opinions via an online survey.
Every year, InStyle Trendsetter enters users in sweepstakes for cash prizes when they sample and give feedback on products like home décor and beauty products.
Are you athletic?
Sign up for Brooks' gear testing program!
You'll test many sorts of clothing and footwear.
I'm not sure if Brooks pays you, so you should ask before applying.
If you're a homeschooling parent or guardian, test products for Homeschool.com.
In return, you receive freebies like special reports, homeschooling kits, and books.
Consumer Product Testing Company runs studies that involve sampling products like cosmetics, sunscreen, and medicine.
Each study varies in pay and age requirements.
The catch?
You have to live in Fairfield, New Jersey, to take part in studies.
Microsoft customer?
Consider signing up for Microsoft User Research studies!
You'll test many types of hardware and software, then give helpful feedback.
I'm not sure if it compensates you for your time; therefore you should ask before joining its program.
Opinion Champ provides in-home and product appeal surveys.
When you earn at least 1,600 points, trade them in for PayPal cash or Tango gift cards.
Try products through TryProducts!
This DailyGoodieBox-associated company gives you stuff like snack foods, cleaning products, and supplements to sample and share your opinions about them.
Tellwut allows you to earn money by:
Sampling and reviewing products
Completing surveys
Inviting friends
Earn rewards in the form of gift cards or PayPal.
With YouGov, you answer surveys related to IT, products, business, and other topics through its app or by email.
You receive rewards like PayPal cash and gift cards.
Download for Google Play or Apple.
Philips doesn't pay testers with money.
However, it allows you to keep the products you try out.
Though some samples cost money, others cost nothing to try.
Do you enjoy watching ads, sampling new products, and/or taking surveys?
Then, join Opinion Outpost!
Once you earn enough points, redeem them for cash or gift cards.
Getting Paid to Test Products FAQ
Here are frequently asked questions about making money testing products.
Why do businesses hire people to test their products?
As mentioned earlier in this article, businesses recruit others to test their products to obtain information on customers' views.
If companies receive positive feedback, they'll continue to cater to certain wants or needs.
But, if they receive negative feedback, they'll do everything in their power to make necessary improvements since they don't want to lose business.
How much money can I make testing products?
The amount of money you make depends on several factors like which companies you sign up with, how much each test pays, whether you qualify for specific studies, etc.
Moreover, some businesses don't pay you at all but reward you with freebies instead.
Which company pays the most?
It looks like ProductReviewJobs pays the most since you can make up to $500 a week.
Depending on where you live, it could be enough to be your sole income.
Are there any special requirements I have to meet to test products?
You don't need to have any prior experience to sample products.
After all, nearly everyone's been a customer, so it's an easy requirement for most people to meet.
Do any of the listed companies accept minors? I have a teen who's interested in becoming a product tester.
Yes, there are.
Here are businesses that accept minor testers:
American Consumer Opinion – 14+
Toluna Influencers – 16+
Swagbucks – 13+
Survey Junkie – 12+
Branded Surveys – 16+
LifePoints – 14+
Minefield Online – 15+
Brooks – 14+
Consumer Product Testing Company – Depends on studies
Microsoft User Research – 17+
YouGov – 14+
Opinion Outpost – 17+
Final Words: Earn Money Testing Products
When you give reviews on products you use or consume, you're helping other consumers choose (or avoid) certain things and aiding businesses in improving themselves.
Furthermore, you receive rewards in the form of cash, free samples, or experience.
Regardless, you get paid to test products.
Talk about easy money (and freebies)!