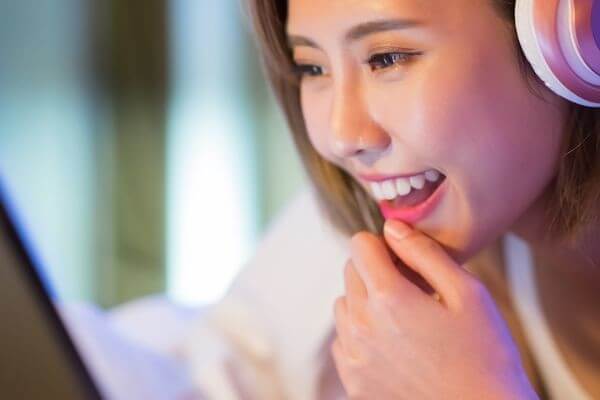 Watching videos is a very entertaining activity.
But getting paid to watch videos would be much more entertaining! Wouldn't you agree?
Video sites like YouTube, Facebook, and Dailymotion enable individuals to watch TV shows, movies, fan-made material, and more.
And it's so easy to do these days since you can stream them on websites/apps instead of renting videos and DVDs like in the 1990s and 2000s.
In fact, video is the number one source of information for 2 out of 3 people.
That being said, did you know you could get paid to watch videos?
It's a good way to earn extra money because it requires little effort, plus you can watch them at your convenience.
So, without further ado, here are companies that pay you to view videos.
Make Money Watching Videos
Sign up for these websites to stream videos during your spare time.
KashKick pays you to watch videos, play mobile games, and complete surveys.
Cash out through PayPal when you make at least $10.
Why limit yourself to paying for Netflix content when you can get paid for watching Netflix content?
That's right.
Check its Jobs page from time to time for current openings.
Enjoy writing reviews?
Then, you'll love Slicethepie since you earn money from writing reviews for unreleased commercials, songs, and fashion items.
You can make approximately $12/hour.
Swagbucks is a well-known task site because you can make money by watching videos, cashback shopping on the Web, and answering survey questions.
Additionally, you receive a $10 bonus after becoming a member.
With WeAre8, you earn money while contributing to a good cause.
After watching ads from brands like Rexona and Nike, you can transfer your earnings to your PayPal account or donate to charity.
Market Force offers paid movie-viewing opportunities.
As a certified field associate for movies, you'll watch trailers, advertisements, and other movie components to collect information related to patron demographics and viewpoints.
Also, you'll evaluate the theater's cleanliness and how you were treated as an (undercover) customer.
Need flexible gigs?
Download Steady!
This app connects you with freelance jobs that pay you quickly.
Some of the gigs Steady offers include food delivery, stock investing, and watching videos, of course.
Steady's available for Google Play and Apple.
You can earn up to $60/year by watching videos through Nielsen Computer and Mobile.
The website also enters you into its $10,000 monthly sweepstakes.
Creations Rewards pays you for engaging in everyday Web activities like viewing videos, surfing the Net, and completing offers.
You earn points that you trade for PayPal or gift cards.
Earn $5 just for joining.
Earnably makes earning money easy.
Listen to music, watch videos, take surveys, and more.
Best of all, you can choose from over 1,000 gift card rewards.
If you like product testing, you'll like this. Test websites and apps through User Testing! (Some tests involve watching videos.)
In order to become a User Testing member, you have to submit your email address and take a practice test.
You earn $10 per test and receive payment to your PayPal account.
Viggle pays you to watch television and listen to music.
You earn Viggle Points redeemable for prizes like gift cards, vacations, and music downloads.
Rev hires freelancers to watch videos while transcribing them or adding subtitles.
If you want to be a transcriptionist, you'll make between 30 cents and $1.10 per audio/video min.
If captioning is more up your alley, you'll earn between 54 cents and $1.10 per audio/video min.
You're paid weekly via PayPal.
Get a kick out of Shopkick!
When you view videos, test products, and shop online, you receive kicks, the currency you earn as redeemable points.
Exchange the points for Amazon, Walmart, Starbucks, and other gift cards.
GoTranscript offers work involving video transcription and subtitling.
Plus, you can make up to $1,215/month.
You can watch several types of videos through iRazoo:
Movie reviews
Short films
Cooking tutorials
And more!
iRazoo refreshes its video inventory each day, so you don't need to worry about watching the same videos over and over again.
Upwork is a well-known freelancing site that provides gigs in many niches, including video watching.
Depending on the client, they might pay you to review short clips or complete video transcription.
In addition to watching videos, Paidwork rewards you for shopping online, playing games, answering surveys, and even learning skills like programming.
The site says you can make at least $150 during your first month, and there's no limit to your earning potential.
With Caddle, you earn money by watching videos, completing surveys, and testing products.
The company mails you a check when you earn at least $20.
As of now, it's only available for Canadian residents.
QuickRewards provides a myriad of entertainment and informative videos you can watch.
Choose from genres like pop culture, lifestyle, and news.
The great thing about Fiverr is that you can use the platform to offer practically any service, even video watching.
For example, businesses can pay you to view videos and give feedback on what works and what needs improvement.
Talk about creative!
Frequently Asked Questions
Can I Make a Full-Time Income Watching Videos?
Many of the websites I've listed are more suitable for a side hustle.
I doubt anyone can replace their job with them unless they have lots of time to spare and is willing to lose sleep, ha ha!
Are There Other Ways to Earn Money With Videos Besides Watching Them?
I heard that video editing can bring in a lucrative income, about $18 to $70 per hour.
However, it's stressful since you'll work long hours ensuring the video is edited correctly. Plus, if you're brand new to the industry, it could take months before your business gets off the ground.
What site pays the most for watching videos?
It really depends! Usually, most rewards sites pay up to a few cents per video. But obviously, freelancing sites or clients, where you do video editing or more complicated tasks pay much more.
Earn Extra Cash In Your Spare Time Watching Videos
Though you won't become rich watching ads, TV shows, or movies, a little extra money can really help.
Whether you're a student needing pocket change or a working professional interested in a second income, you now know it's possible to get paid to watch videos.
How awesome is that?