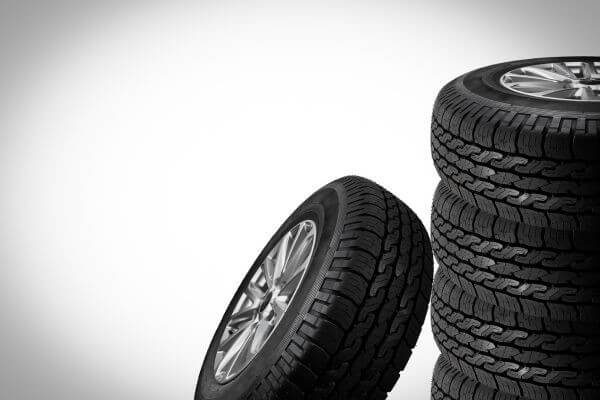 If you have a car and drive it long enough, at some point your vehicle's tires are going to be worn out and you'll have to buy new tires.
When you get new tires, don't toss out your old ones or take them to the local junkyard. Sell your used tires instead!
You can use the cash to cover the cost of new ones or put it towards something else you need.
The used tire market is pretty well-established with a demand for tires all year round. Selling them sure beats taking them to the junkyard and we've covered where to sell used tires for cash in this post.
By the way, you can even sell your used rims for cash!
Where Can I Sell Used Tires for Cash Near Me?
Selling locally is what I'd recommend if you've got some unwanted tires. You can get cash on the post, which is always useful!
Sell My Tires is an excellent platform for reaching potential buyers. It's a classified ads website where you can list your used tires for sale. You can meet with local buyers and get cash.
2. Local tire shops
Many local tire shops purchase used tires. Tires typically need to be in fairly good condition though or be specialty tires.
You can get started by Googling local tire ships.
Selling tires to local tire shops is an excellent method for getting money quickly. The downside though is that you're not going to get the most value because the shop needs to flip the used tires for a profit. Selling to tire shops is a good option though if don't want the hassle of posting them for sale online or want money on the spot.
Call the shop ahead of time to check if they purchase used tires.
3. Garage sales
Hosting a garage sale in your town and selling your used tires there is also something to consider. Garage sales are an effective way to get rid of stuff you don't need anymore in a single weekend. You could sell your tires and anything else you don't have a need for.
Craigslist is excellent for selling items because it's free to list on there and it doesn't charge you any fees to sell on there either. This means that you get to keep 100% of the sale price. You could list your tires on there and sell them to people locally.
Put your used tires up for sale on Facebook Marketplace. You can reach a lot of local buyers and offload your unwanted tires. It's free to list items on there and there are no fees for local sales. That's always a good thing.
There is the option to ship stuff if you want to. To do this though, you'll need to sell as a shop and pay a selling fee of 5% (or $0.40 minimum per order).
United Tires is one of the biggest tire shops in the US selling a selection of more than 72.000 new and used tires. It's based in Chicago, Illinois. Because it sells used tires, it likely buys them too. Contact United Tires on the site we linked to above and ask if they would be interested in buying your used tires.
TireTrader.com is a membership-based worldwide information exchange for companies and individuals who buy, sell, or trade products and services related to the tire industry, recycling, trucking, transportation, and logistics industry. On there, you can buy, sell, or trade truck tires and casings worldwide.
Tire Management Inc. is a company based in Aurora, Illinois. Since it sells tires, it may also purchase them. Get in touch with the company using the contact information on the page linked above to ask if they will buy your used tires.
Corporate Tire is a company based in South Carolina. The company is a good choice if you have truck tires to sell.
Liberty Tire Recycling won't pay you for your tires. It will recycle them for you though. This could be an option if you're looking for a simple way to offload your tires. The company uses the rubber from recycled tires to make other products like rubber asphalt, and athletic surfaces.
You can get rid of your scrap automobile, truck, and off-road tires with the company's services. Enter your zip code on the site linked above to get started.
Where to Sell Used Tires Online
Although selling locally is a good choice because you can get cash fast and you don't have to worry about shipping, you may also want some online options. Online, you can sell to people nationwide.
List used tires and other auto parts for sale on eBay Motors. On the platform, you can set your own sale price for the tires. The site charges fees, which you can learn about here.
Mercari enables you to sell so many different items online and this includes your old tires. The platform is one to consider if you have a few things to get rid of because you can unload those too. You have to pay a fee of 2.9% plus $0.30 payment processing fee when you sell your tires.
How Much Can You Get for Used Tires?
The amount you get for your used tires depends on things like:
Where you sell them.
The condition they're in.
The make and model of the tires.
Typically, you can get $25 to $75 per tire. This means a set of used tires can sell for anywhere between $100 and $300.
Trade Those Used Tires for Cash!
Now that you know there's a market for used tires and various platforms to sell them, it's time to put this knowledge into action.
Whether you're looking to declutter your garage or make some extra money, selling your used tires can be a win-win situation.