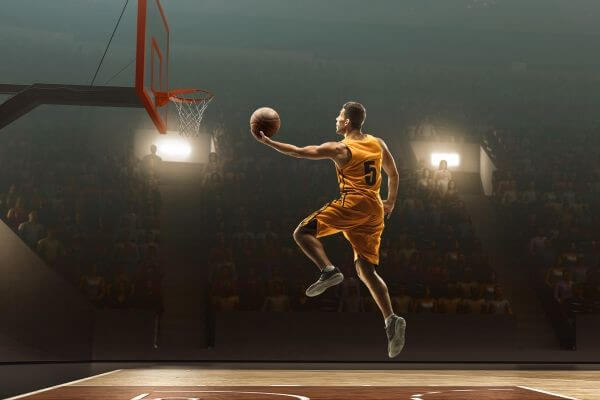 Basketball cards are some of the most lucrative and popular sports cards out there.
You could trade in your old NBA cards to make a little extra money. There's definitely a market out there for sports cards online and locally too.
Are Basketball Cards Worth Selling?
It's safe to say that basketball cards, just like Football cards, are valuable.
In 2021, a new record was set for the most expensive sports card when a Steph Rookie card sold for $5.9 million.
Not all cards are going to garner that type of money. Still though, most cards do have at least some value.
There are a few different factors that influence the price you'll get for your cards.
The condition the card is in. The better condition the card is in, the more money you'll get for it.
How rare the card is. The rarer the card, the more money you'll typically get for it.
The player's popularity.
The team's popularity.
The player's performance.
Some other factors that may influence price include the age of the card, breaking NBA records and winning a championship.
Where to Sell Basketball Cards Near Me
When you sell your basketball cards locally, you avoid the hassle of shipping and can get cash on the spot.
Facebook Marketplace is a good platform for local sales of pretty much anything you could think of. You can list all sorts of sports trading cards for sale on there, including basketball cards.
You can set up a cash sale for your cards and there's no worry about having to ship them. You don't pay any fees on local sales. That's ideal when you're looking to sell your cards. You can set your own price too.
Facebook Marketplace also gives you the option to ship your cards. To do that, you need to sell as a shop and pay a selling fee of 5% ($0.40 minimum per order).
It's easy to sell on there. Login to your Facebook account, create a listing for your basketball cards on the Marketplace and start selling.
2. Local card shops
Nearby card shops could be a good establishment for offloading your unwanted basketball card collection. Do an internet search for "sports card stores near me," or "basketball card stores near me," to find local places. Give them a call and ask if they will buy your NBA cards.
Typically, local card shops are not going to give you the best value for your cards. This is because they want to buy your cards for a lower price to resell them for a profit. For fast cash though, local card shops are ideal as they usually pay you then and there.
List your sports cards for sale on OfferUp. Just take some photos of your basketball cards, set your price, write a description, and start selling. No fees are charged if you sell locally. You can ship your cards if you want to, provided you pay a fee of $1.99 or 12.9% of the sale price.
4. Pawn shops
Get quick cash on the spot for your basketball cards at your local pawn shop.
For quick cash, pawn shops are your best option because they pay you on the spot. For getting the most money though, pawn shops aren't the best choice. These places are looking to resell your cards meaning they tend you offer you a lower price for your cards.
Craigslist charges no listing fees or commission fees making it one of the best places to sell your basketball cards. You can sell almost anything locally on there. It's a good platform for clearing out your home and making some money in the process. You can meet in person with buyers for cash sales.
6. Yard sales
Offload your old basketball cards and anything else you may have in your home by having a yard sale. You can set the price you want for your cards. Yard sales are good for lower value cards and for getting money fast.
Where to Sell Basketball Cards Online
The internet is an effective place to offload a basketball card collection. You can reach a wide range of potential buyers and get a good price for your cards.
The Becket Marketplace has an inventory of more than 30 million sports, non-sports, and gaming cards, and collectibles from dealers across the country. You can become one of the site's dealers and reach more than 20 million collectors each month.
Dealers get their own customizable online storefront, access to millions of stock card photos to enhance their listings, and the ability to list their items for sale on the marketplace.
After registering, you'll get access to numerous tools that will help you organize your collection and keep track of selling prices. The site is best for experienced sellers and those who have a vast collection of vintage cards.
StockX enables you to sell all sorts of different sports cards and memorabilia. You can sell your basketball cards there. Search for the basketball card you have on the site. Browse through the results and click on your card. This will take you to a product page for your card.
Click on "Sell for – or Ask for More," underneath "Place Bid" and "Buy For."
This will begin the selling process. All cards need to be graded, PSA, or BSG with the slabs in acceptable condition.
You can either set your ask price to let buyers know the amount you're willing to sell your cards for or accept the highest bid that a buyer has placed. Then you can sip your cards to the company.
For selling anything really, eBay is an effective option. Sports cards are no different. You can easily offload your basketball card collection there. It's a good place for selling in bulk too. You can list up to 250 items a month for free on eBay. You need to pay a fee on sales though. The fee is 13.25% of the sale price for most categories.
DA Card World purchases sealed boxes and cases of sports cards and modern sports card singles. It will purchase basketball cards as well as cards from other sports like soccer and F1.
Sell your old basketball cards to SportsCardPro. You don't have to pay to list your cards. When your cards sell though, you pay a payment processing fee of 2.9% plus 30 cents.
Dean's Cards is the largest online vendor for vintage cards. It maintains an inventory of 1 million cards. The company buys almost any card from 1969 or before and most complete sets through 1985.
Dean's Cards will rarely buy cards that are newer than 1980 – with the exception of some complete sets.
You can sell basketball cards to the company, as well as cards from other sports like football, hockey, and baseball.
Dean's Cards buys the following basketball cards:
Pre-1978 basketball cards
Pre-1985 complete sets
Pre-1973 Graded basketball cards from PSA, BVG, and SGC
Complete the form to get an appraisal. You can mail your collection to the company.
Offload your unwanted basketball cards at The Cardboard Connection. The company buys sports cards, sports collectibles, and sports memorabilia.
Complete the form and the company will refer you to one of its buying partners. The Cardboard Connection is mostly after cards from before 1974.
Just Collect buys cards from 1979 or earlier, and it will also purchase some modern cards. You can use the site's appraisal form to get started with selling your collection. Mail your collection to Just Collect. It will pay for shipping and insurance.
You also have the option to sell cards to the company in person. You can drive to one of the company's appraisal locations or they can drive to you.
Typically seen as a place to chat about everything from movies to personal finance, Reddit is actually a good place to sell sports cards. There's a subreddit on there called r/basketball cards where you can list your basketball cards for sale.
Kruk Cards buys collections large and small. It has more than 30 years of experience buying and selling cards. Get a quote for your basketball cards from the company.
Blowout Cards Forum is a place where people discuss collecting and trading sports cards. There's a marketplace section on there where you could list your basketball cards for sale. This is an effective method for reaching buyers directly.
How Can I Find the Value of My Basketball Cards?
The most obvious answer would be to find an expert appraiser, but you may only have one or a few cards at most, so it won't probably be worth it to pay somebody to appraise your cards.
Thankfully, there are a few ways you can find out how much your basketball cards are worth without spending a lot of money.
To determine the value of your basketball cards, try these options:
Check Online Marketplaces
Websites like eBay, COMC, and StockX list basketball cards for sale. Search for similar cards to yours to see their prices and recent sales.
Use Price Guides
There are a few price guides available online or in print that can give you an estimated value for your basketball cards. Beckett, PSA, and TCGPlayer are popular options.
Check Sold Listings
On eBay, you can search for sold listings to see the actual prices cards have sold for recently. This provides a realistic idea of market value.
Sports Card Shows
Attending sports card shows or local card shops can give you an idea of what collectors are willing to pay for specific cards.
Professional Grading Services
If you have valuable cards, consider getting them graded by professional grading companies like PSA or BGS. Graded cards often command higher prices.
Be Informed
Keep up with current NBA news and player performances. Cards of popular players who are performing well tend to increase in value.
Special Editions and Inserts
Certain cards, such as rookie cards or special inserts, can be more valuable. Research these specific categories.
Consult Experts
Seek advice from experienced collectors, sports card shops, or professionals in the field to get insights into specific card values.
Remember that card values can change over time due to market trends and player performance. It's a good practice to cross-reference multiple sources to get a reliable estimate of your basketball cards' value before selling or trading them.
Tips for Selling Basketball Cards
These tips can help you to be successful in selling your basketball cards.
Research the value of your cards
You should research your cards (using the options outlined above) so that you know what price you can get for them. That way, you'll know how to negotiate and what your bottom price is.
List in a few different places
Try listing your cards on a few different sites and getting quotes from a few different places. That way, you can get the best price for your cards.
Upload numerous photos
Include numerous high-quality photos on your listing. People want to see what they're buying so including a variety of photos can boost buyer confidence.
Respond to potential buyers quickly
Respond to potential buyers as quickly as you can. A buyer might simply purchase cards from someone else if you don't respond to their questions fast enough. You can increase your chances of making a sale if you respond to buyers promptly.
Slam Dunk Your Sales!
Whether you're a seasoned collector looking to part ways with a few pieces or a newcomer eager to dive into the world of card trading, these websites, marketplaces, and in-person establishments are all effective places to get cash for your basketball cards.
Local options are good because they can get you some cash in your pocket fast. Online options are also worthwhile because you can reach more buyers than you can in your local area.
All you need to do now is start selling your basketball cards and making some extra money.